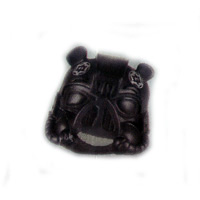 TIE Fighter Pilot is one of the Telepods for the game Angry Birds Star Wars II. He is a pilot in the Imperial army who flies a TIE fighter, which is his job in the war.
General Info
Edit
Character Reveals Number: 3
Available in: Death Star Trench Run
Special Power: Blaster
First Appearance: Level B1-13
Appearance
Edit
TIE Fighter Pilot is a black male pig that has 2 pork side symbols on the sides of his head. He also has 2 snorkels in his mouth.